Lavi Oshi Card GEN 01
Regular price

Sale price

$5.00

Unit price

per
Have you ever wanted to show off your Oshi and help other people find their content? Ah, but maybe their name is long or hard to spell so it's difficult getting those around you to follow your favorite creator. And even then, they know nothing about them! With these Oshi Cards, not only does it give a bunch of fun information about your Oshi, but the back features a QR code that'll take them straight to your Oshi's social media!

Product Details:

This card is made of plastic, similar to the plastic used in a credit card, so it can withstand heavy usage and fit in a wallet! Alternatively you can put the card in a clear sleeve and hang it from your lanyard at a con, at work, or throughout your daily life!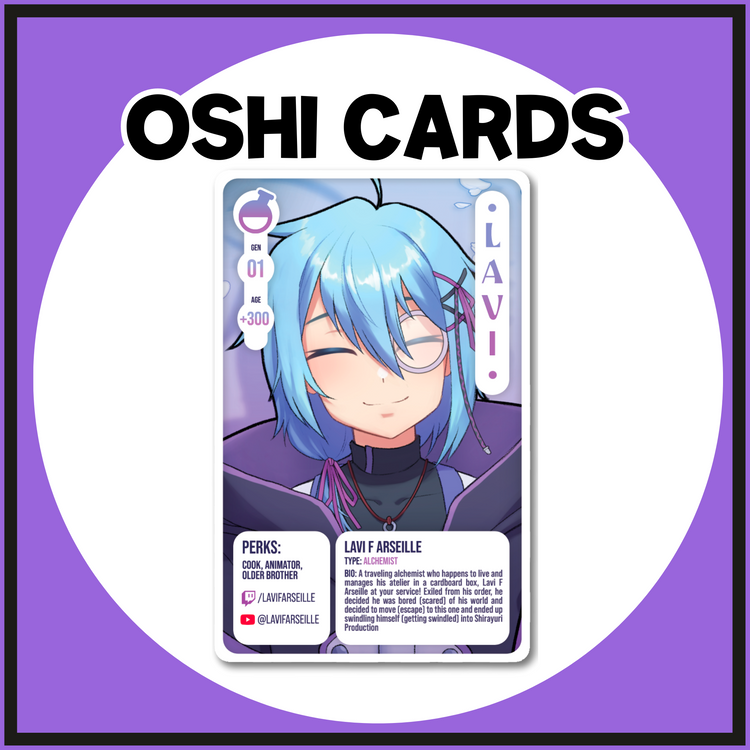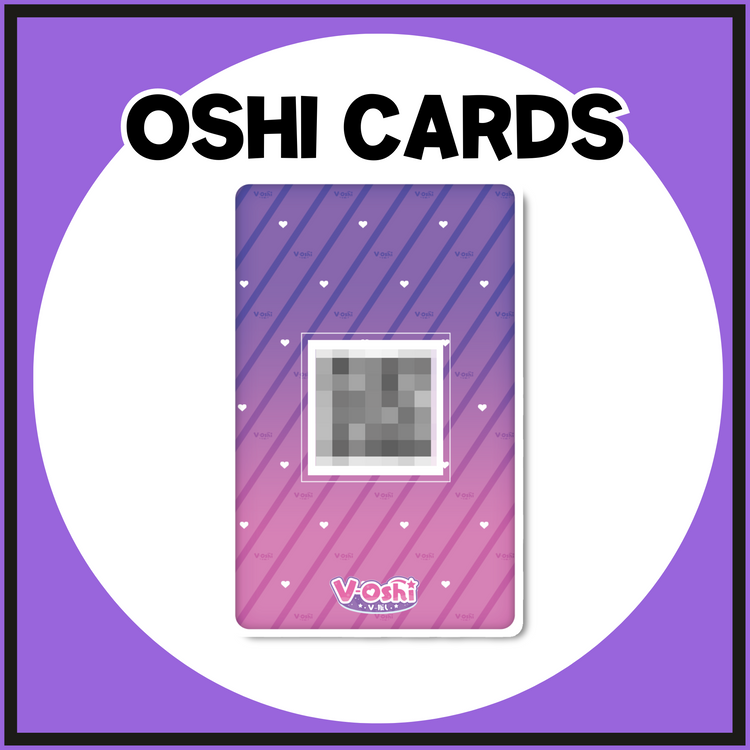 Lavi F. Arseille
Welcome to my Atelier, I'm Lavi F Arseille, your friendly neighborhood Alchemist that happens to live in a cardboard box, it's good to meet you.  Please take your time and I hope you enjoy your stay! As for things I like to do, I do things with my voice. I enjoy singing and am exploring the world of voice acting!  While I play a little bit of every genre of games, I do love a good JRPG and twists on older titles like randomizers. I'm always open to new experiences and hoping to introduce you all to new ones as well! I'm a self proclaimed animation nerd.  I love to dissect the animation of Anime and their openings.  I am also exploring Live2D as a medium. Cooking - it's like Alchemy, but less explosions (usually).  While my specialty is Korean and Japanese, I have a goal to one day make a dish from every country.  I hope I can share that journey with you all! First and foremost, thank you all for your continued support!  I'll keep working to better myself, and I hope that you all join me in that endeavor!
Discover Lavi